Regular price
Sale price
$136.00
Unit price
per
Sale
Sold out
Share
Hey there avid wallet tester. I like you. You're a risk taker, a renegade, an early adopter. Willing to take a chance to be part of something bigger.
This is the first ever version of a Whitstable Craft Co bi-fold wallet. Still minimalist in design, with the best leather in the world and crafted with the same traditional techniques that will last a lifetime. For this reason I like to think of this more of a v1, than a prototype.
This bi-fold has 5 slots. 4 for your cards and then a large slot for cash. You can fit more cards than there are slots and the leather will stretch and mould perfectly to what you carry with use.
As the first version, you get this at cost, meaning you're paying for just materials and labour - no profits here. All I ask in return is a little feedback and a few pictures after a few months.
Fair deal? You're the best.
View full details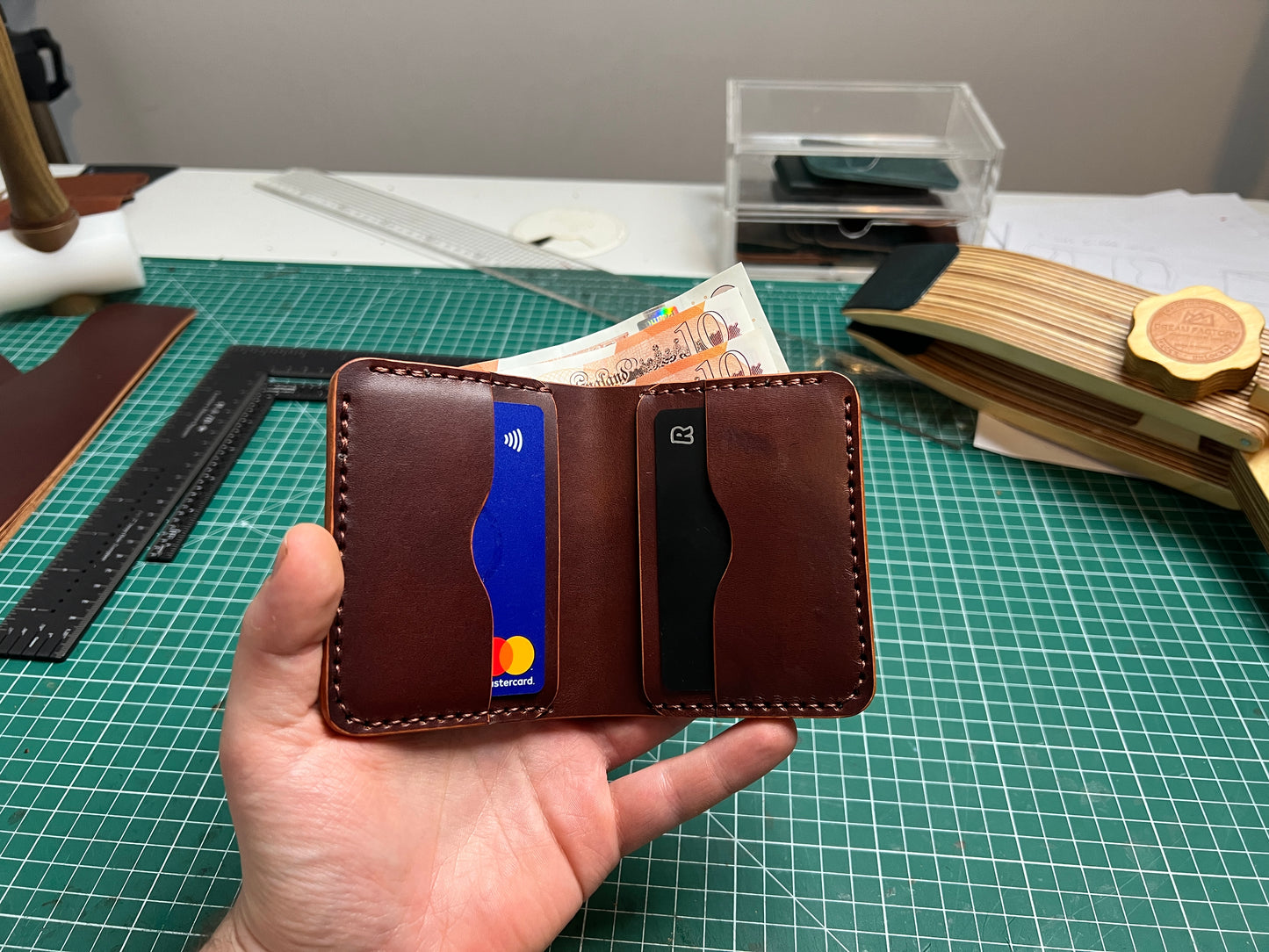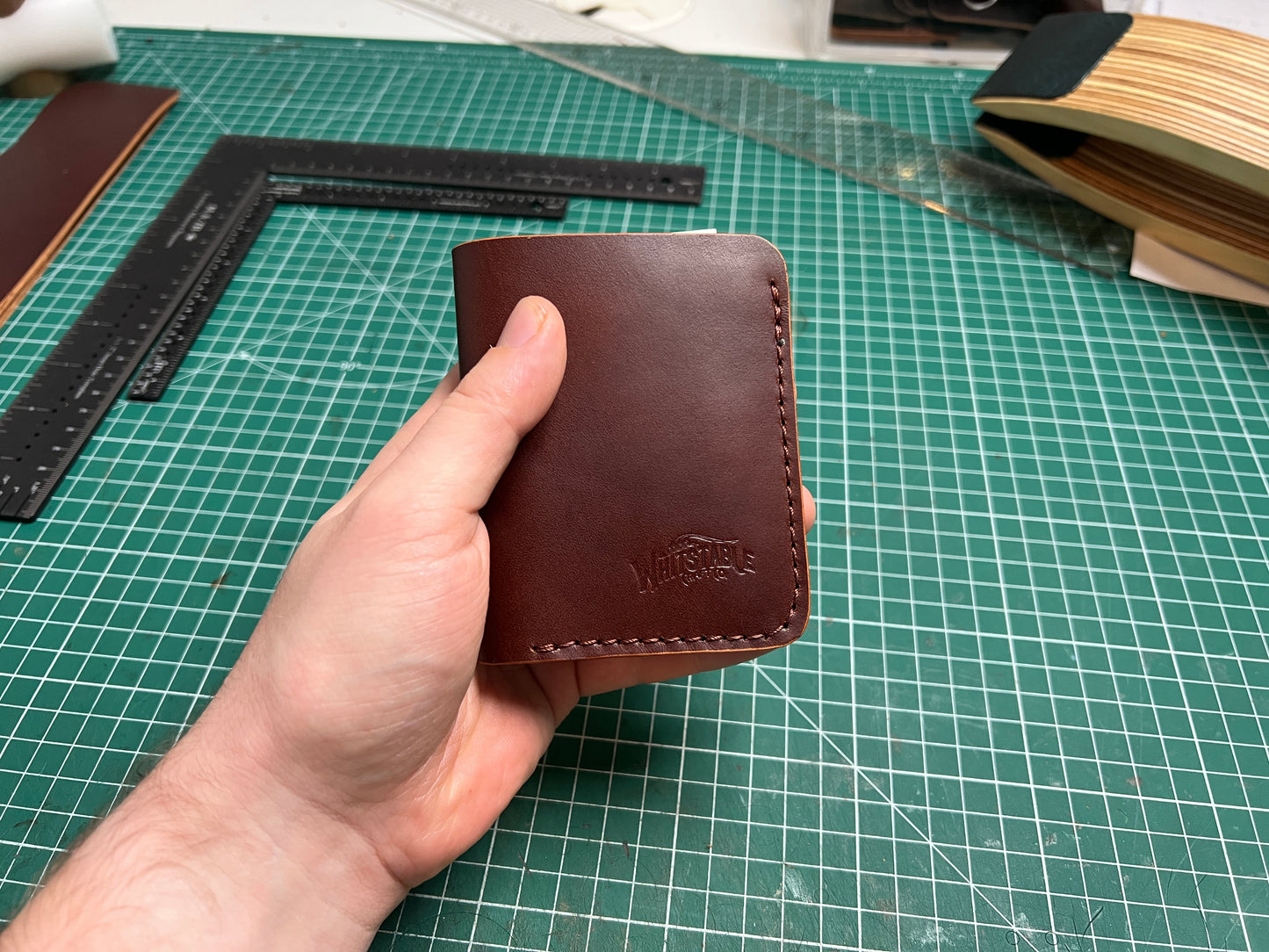 Shipping

Every order is custom made, by hand. So please allow up to one week for us to ship. In the UK, we'll ship it for free. Worldwide, it's £11.95. And if you're within 25 miles of Whitstable, we'll deliver it to you in person.

The craftsman's guarantee

We really hope you'll never have to buy one of our wallets again. If anything goes wrong with the one you buy, we'll fix it or send you a brand new one.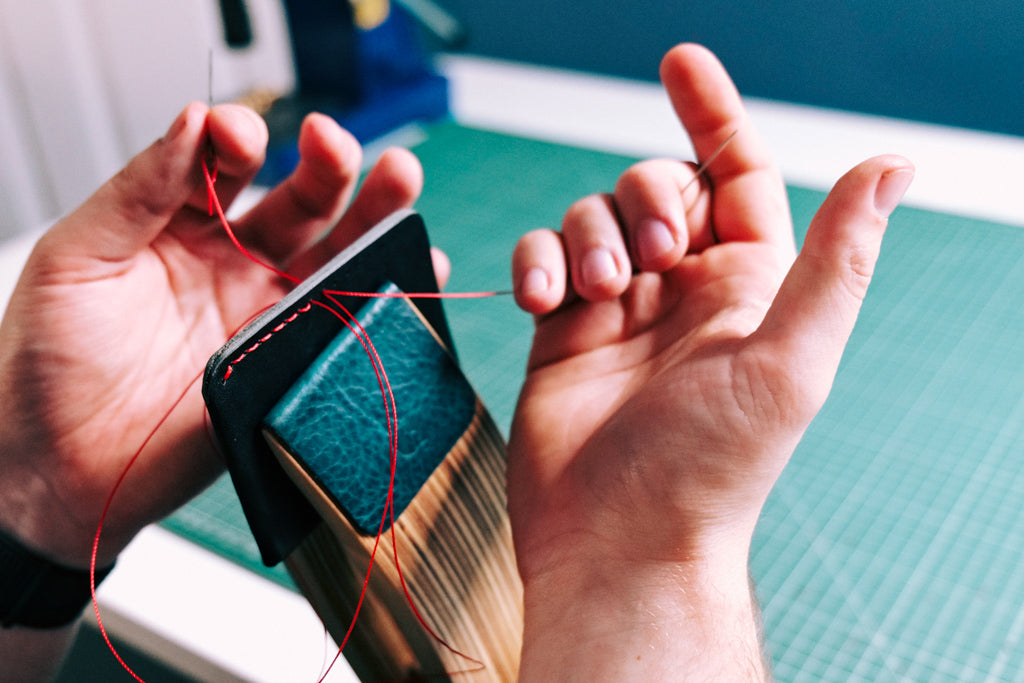 Do you really hand stitch?
Yeah, it's stitched by hand.
Saddle stitching is pretty cool. It's a process where you have two alternate threads crossing through the leather, making it more or less unbreakable. 0.65mm polyester thread is used in each wallet, which is about 3x the thickness you might usually see in a wallet.
A worthy upgrade
Take a look through your wallet. How many cards do you carry with you every day that you never use? It's looking a bit, errm, tatty too, isn't it? Drop the cards you don't use and pick up a wallet that is only going to look better the more you use it.